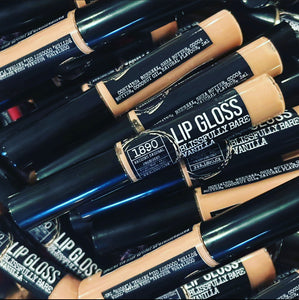 Lip Gloss "Blissfully Bare" Vanilla
Lip Gloss "Juicy Watermelon" offers intense color and shine for a beautiful, glossy look. The advanced formula provides enhanced protection against fading and smudging, while the creamy texture provides a smooth, comfortable application. Enjoy bold, long-lasting color with every application.
Enjoy soft and hydrated lips with this all-natural. Made with Cocoa Butter, Beeswax and Coconut Oil, this lip gloss has a delightful flavour of Watermelon. Enjoy healthy, nourished lips.
Contains: Coconut Oil, Beeswax, Cocoa Butter, Natural Flavour Oils