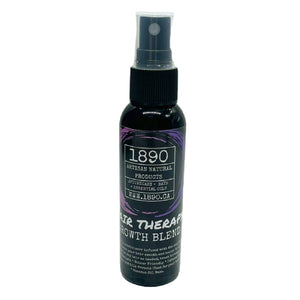 Hair Therapy - Leave in Spray (Growth) 2 oz
Leave in conditioner infused with the only the best to leave your hair smooth and happy.
* Lightweight
* Colour Friendly
* Infused with Honey Protein and Silk Protein (food for your hair)
* Coconut Oil Base
This specific scent is infused with fresh Peppermint Essential Oil for a tingle sensation to renew the hair and scalp.
2 OZ
Ingredients: Water, Sea Buckthorn, Silk Amino Acid, Coconut Oil, Honeyquat, Coconut, Panthenol, Plant Protein.