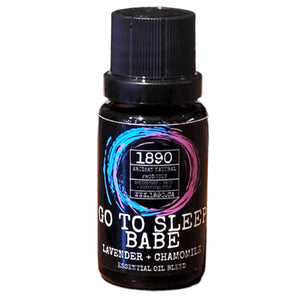 "Go To Sleep Babe" Essential Oil Blend (Lavender + Chamolie)
Its powerful healing properties have been used in aromatherapy for thousands of years for a wide variety of ailments ranging from insomnia, headaches and pain to working wonders for skin and hair health. Lavender is also renowned as one of the best natural remedies to improve mental well-being and mood.
Vanilla oil 
lowers blood pressure, alleviates muscle tension and has a calming effect on the brain, which helps with stress, insomnia and irritability
.
.05oz Bottle