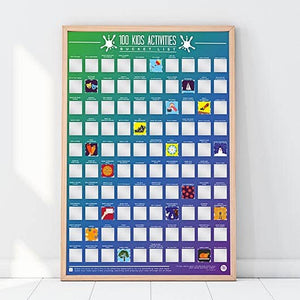 BUCKET LIST - 100 Kids Activities
This BUCKET LIST of 100 activities is perfect for kids. Whether it's learning to tie their shoes, mastering a new athletic skill, or exploring a national park, this book offers endless ideas for unforgettable experiences. With over 100 activities, parents can make each childhood moment count.

Dimensions: 8.5x8x46cm.