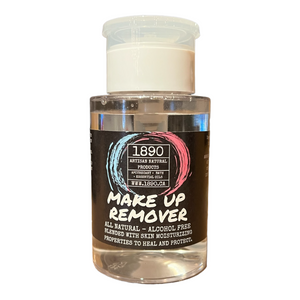 "Makeup Remover" (Chamomile + Lavender + Tea Tree)
Finally an alcohol free makeup remover that won't damage your skin.
Strong detergents like soap and alcohol can be harsh and drying as they strip the moisture barrier from the skin's surface, leaving it vulnerable to irritation and damage.
Our Makeup Remover is gentle on your skin, yet efficient in removing long-wearing, waterproof makeup. Plant extracts cleanse your pores of dirt and bacteria naturally and effectively.
 Contains: Alcohol free Witch Hazel, Chamomile, Lavender, Tea Tree and Coconut Oil.