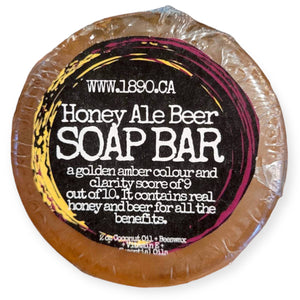 "Honey Ale Beer" Soap Bar
Why use beer in soap? Beer produces a wonderful creamy conditioning lather and creates lots of bubbles. Beer is made with hops which is known for its relaxing properties. Hops contains skin softening amino acids, which can soothe irritated and inflamed skin.
Ingredients: Sorbitol, Propylene Glycol, Sodium Laureth Sulfate, Sodium Stearate, Sodium Myristate, Coffea Arabica, Sodium Laurate, Parfum.
2 OZ