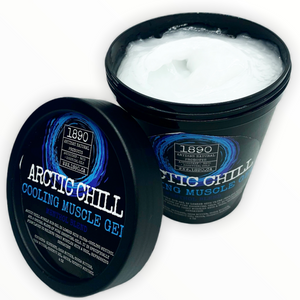 "Arctic Sore Muscle Balm" (Menthol)
Arctic Chill Muscle Rub Gel is loaded with ultra-cooling Menthol and a special blend of Pure Essential Oils.
It is specifically formulated to relieve tight muscles with a cool, refreshing sensation while hydrating and moisturizing your skin.
This gel glides on smooth and within seconds you can feel the cooling action soothing and refreshing your muscles.
6 oz